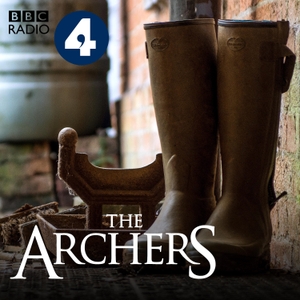 Eddie sits at Joe's bedside for one final chat. Joe's got the picture of his Susan next to him on the bed, he must have wanted to say goodbye to her too. He hopes Joe will look out for Will and Ed. He's just pleased Joe's time came while he was in a house full of people who love him, on the farm he fought so hard to keep. He knows that he and Joe weren't as demonstrative as Will and Ed are with their kids, but he hopes Joe will forgive him one kiss on the forehead before he says goodbye.
Toby reports to Jolene that since Basil recovered from his drunken stupor, he's been like a new pig: his libido's insatiable. Jolene hopes Toby's pig story will cheer up the punters at the Bull after the sad news about Joe.
Clarrie and Ed find Will feeding Joe's ferrets. He just needs some time to work out how to break the news to Poppy. Will and Ed discuss the previous night with Eddie while they see to Joe's ponies. They don't begrudge any of the effort they put into fixing the cider press because it gave Joe such a happy evening.