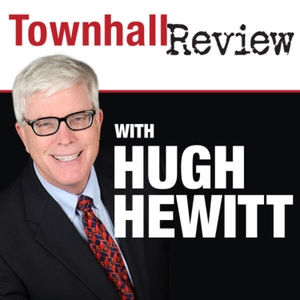 Townhall Review – December 12, 2020
Hugh Hewitt talks with Washington Examiner columnist Byron York about the runoff election for U.S. Senate in Georgia.
Mike Gallagher and Georgia Congressman Doug Collins discuss the Senate race in Georgia.
Hugh Hewitt talks with columnist Salena Zito about future of the Republican Party based on what we saw in the 2020 elections.
Dennis Prager talks about a comment by football broadcaster Cris Collingworth that seems to have offended a segment of the population.
Dan Proft and Amy Jacobson talk with Ian Rowe, of the American Enterprise Institute, about the racially driven lowering of standards in San Diego schools.
Seth Leibsohn and Pete Peterson, dean of public policy at Pepperdine, look back on the impressive career of Bruce Herschensohn.
Dennis Prager takes a closer look the city of Seattle and the city council's efforts to provide the poor with a license to commit crimes.
See omnystudio.com/listener for privacy information.