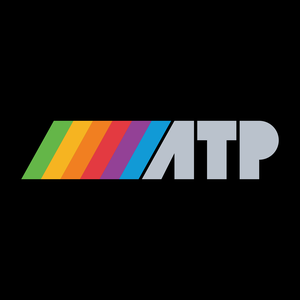 Follow-up:
Fast resolution switching on M1 Macs
Apple engineer weighs in
Demo video
What about external monitors?
Mac-optimized TensorFlow 2.4 fork makes things fly
M1 Mac 8K render test
Running iOS apps with IPAs
iOS App Store Package
CrossOver runs Windows apps/games on M1 Macs — including 32-bit games!
Cult of Mac coverage
WINE
VMWare Fusion
Parallels
Boot Camp
Jeremy White's explainer
Brendan Shanks's thoughts
iOS 14.3 no longer opens the shortcuts app when launching apps from custom icons
Widgetsmith (App Store link)
HealthView
Apple Configurator
GitHub's ICE relationship is indirect
De-duplicating Contacts
Card → Look for Duplicates...
It's been ≈10 years since Build & Analyze #1. What's changed?
Marco at XOXO 2013
The Incomparable
Hypercritical
Ars Technica
I Should be Writing
Scaling the M1 architecture to higher-end machines
Marco's tweet
#askatp
Robot or Not: Cache edition (via Chris Cioffi)
Are we concerned about the longevity of M1 chips? (via Colin Devroe)
Do we believe in cable management? (via Nick)
Post-show: Marco's ruined backpack
Peak Design Everyday Backpack 30L v1 clearance (current v2 model)
Zojirushi SM-SD36 travel mug
Sponsored by:
Purple: Experience The Purple Grid and you'll sleep like never before. Get 10% off any order of $200 or more with code atp10.
Flatfile: The elegant import button for your web app. Give your users the import experience you always dreamed of, but never had time to build.
Hello Fresh: America's #1 meal kit. Get $90 off including free shipping with code atp90.
Become a member for ad-free episodes and our early-release, unedited "bootleg" feed!
Become a member!