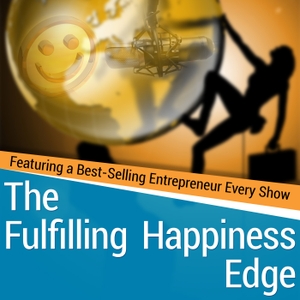 Part 1: Anthony Catalano is the most inspirational person I have ever interviewed! In this extended interview we explore the keys to happiness, gratitude, love, overcoming massive setbacks and tragedies and the skills to life fulfillment.  This is the first part of a two part bonus Fulfilling Happiness Edge Radio Show interview.
 
For FREE sample book chapter of Destiny Defining Decisions, which is based on this show, go to http://DestinyDD.com. 
 
For a new FREE report - 5 Business and Life Transforming Insights from 5 New York Times Best-Selling Entrepreneurs, also go to http://DestinyDD.com. 
 
To find out more about Anthony Catalano, visit 
https://www.facebook.com/pages/Anthony-Catalano/129292823815288
 
For extensive show notes on this and other shows, see future guests and contact the author, visit http://HappinessEdge.com.