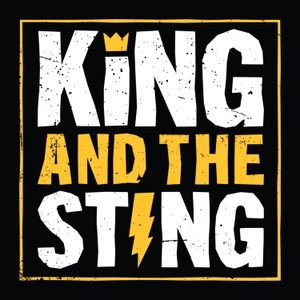 Episode 97: A Central East Thanksgiving with Hannah Baron & Jelly Roll
11.27.2020 - By King and the Sting
The guys are in Tennessee for a special Nashville King And The Sting featuring Music Artist Jelly Roll and Catfish Noodling Queen Hannah Barron. They talk Hot Chicken, Catfish, Nick's Vest Addiction Southern Music and more! Also, they debut 2 songs off the upcoming King and The Sting Album, "Rat King" featuring Jelly Roll and Lil Brows and "Hannah Barron" featuring Lil Brows and Chin.
Kats Merch - https://KATSmerch.com
See omnystudio.com/listener for privacy information.