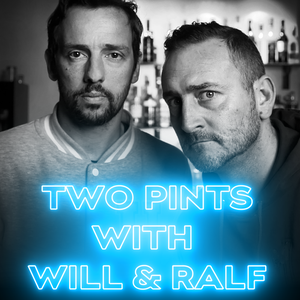 With Father's Day upon us for another year Will & Ralf sit down for a couple of pints (still from home due to lockdown) and have a chat about Will's Dwad Bill who passed away unexpectedly only weeks before.
Will opens up about the impact that Bill had on his life, career and the things he's taken from his upbringing and also the loss of the man who was his best mate and hero.
Along with the heartfelt tribute, the boys find time to discuss what they've been up to since they last spoke in lockdown, including The Last Dance, and other TV they've been watching!
 See acast.com/privacy for privacy and opt-out information.