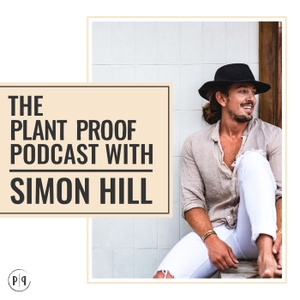 In Episode 102 Dr Will Bulsiewicz, aka Dr B, joins me for round 5 to talk about his brand new book 'Fiber Fueled' and tackle a few areas of gut health that we haven't yet explored on this show. If you are looking for more evidence-based knowledge bombs about gut health then this is an episode you will want to digest.
Topics we cover:
•Writing his first book
•Eating like our ancestors -does this make sense?
•A recap on dysbiosis and gut health 101
•How dysbiosis may be causing, or at least contributing to auto-immune diseases, weight gain and chronic diseases.
•The importance of fibre and the different types
•History of microbiome research and why we have been able to make significant area in our understanding of this area of science in the past decade
•and much more
Get a copy of Fiber Fueled - Dr B's first book which is now available via the below links

If you're from USA buy here
If you're from Canada buy here
All other countries including Australia buy here
If you enjoyed the episode, or have follow up questions, be sure to let Dr B know on Instagram
All episodes with Dr Will Bulsiewicz
Episode 17 - Building a health gut
Episode 70 - Ex Vegans & their Gut Health issues
Episode 80 - Part 1 of our Gut Health Q & A
Episode 81 - Part 2 of our Gut Health Q & A
Episode 102 - A Healthy Gut is Fiber Fueled
Want to support the show?
If you are enjoying the Plant Proof podcast a great way to support the show is by leaving a review on the Apple podcast app. It only takes a few minutes and helps more people find the episodes.
Simon Hill, Nutritionist, Sports Physiotherapist
Creator of Plantproof.com and host of the Plant Proof Podcast
Author of The Proof is in the Plants
Connect with me on Instagram and Twitter
Download my two week meal plan