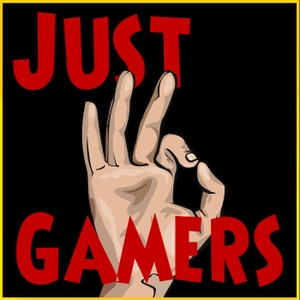 This week, Gweedo returns to us from his meditations to talk about PUBG's official release, the Steam Winter Sale, and as much World of Warcraft talk as Milpool can stomach. We also play TWO games this week including Video Game Quotes hosted by Wally, and Circlejerk Christmas Lists. Thanks to our listener of the week, Screaming Soldier 44!
Just OK Gamers Official Merch Store! shop.justokgamers.com
Join us on Discord! discord.gg/justokgamers
Patreon! And Exclusive Patreon Podcasts! patreon.com/justokgamers
Twitch Streams Nightly at 7PM EST twitch.tv/justokgamers
Check out our Subreddit: reddit.com/r/justokgamers.
Leave us a Voicemoyle! 1-615-763-JOKG(5654)
Become the Listener of the Week, Leave us a review on iTunes!