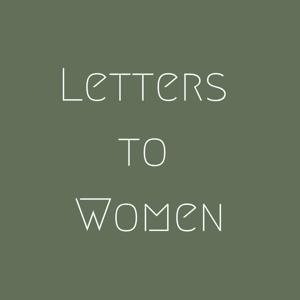 In today's episode, I'm sitting down with Dr. Carrie Gress and we're talking not only about the beauty (and theology!) of home, but also the beauty of homemaking - a concept that might sound a little outdated - don't worry, we're going to get into that, too.
There's a line from the song "Oh Holy Night" that keeps coming to mind - "A weary world rejoices" - and if your year has been anything like mine, it has indeed been a Christmas season I've arrived at weary, but also rejoicing.
If you're desiring to be intentional with the home that you create not only this Christmas season but all year round, sister, this letter is for you!
Topics we talked about in this episode:
How we can reclaim the word "homemaker"
Patrick Lenocioni's three common elements to evaluate job happiness and what the answers mean for homemakers
Why there needs to be a re-connection between homes and homemaking
Carrie's advice for single women when it comes to mothering and creating a home
Encouragement for the mundane moments of motherhood
Resources you should check out after listening to this episode:
Pre-order your copy of "Letters to Women: Embracing the Feminine Genius in Everyday Life."
Enter to win a copy of Theology of Home I, Theology of Home II, and the Theology of Home 2021 Planner
Follow the new Letters to Women Instagram account 
"Theology of Home II: The Spiritual Art of Homemaking" by Dr. Carrie Gress and Noelle Mering 
"The Daily Collection" email from Theology of Home
"A Letter to Women About the Most Influential Woman in the World," my first conversation with Dr. Carrie Gress on the Letters to Women Podcast
Subscribe and Review Letters to Women in iTunes
Are you subscribed to Letters to Women? If not, you should subscribe today! You don't want to miss any of the upcoming episodes. Click here to subscribe in iTunes.