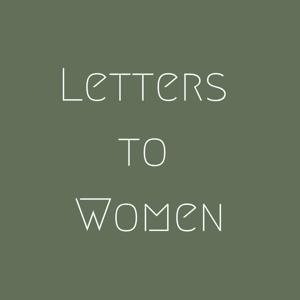 In today's episode, I'm sitting down with Dr. Sarah Bartel and we're talking about Cana Feast, the marriage ministry she founded with husband, Nathan. She's giving some really practical, nitty-gritty ways that they've found make a difference in couple's marriages - from how to get over the awkwardness of praying together to making time for each other in seasons of change and prioritizing your marriage when schedules are tight.
I know you're listening to this episode the day AFTER Valentine's day, but I wanted to share a conversation about some lifelong, daily practices to strengthen your marriage and your prayer life EVERY day of the year, not just on Valentine's day
If you're a married woman and you want to learn HOW to pray with your spouse, or if you're not married but feel the Lord calling you to that vocation and you want to know how to prepare your heart for that season, sister, this letter is for you.
Resources you should check out after listening to this episode:
Cana Feast
Follow Cana Feast on social media and connect with Dr. Sarah Bartel on her personal Instagram account
Pre-order the new Letters to Women book, coming out with TAN books on March 9, 2021!
Unlock the exclusive Letters to Women pre-order miniseries
Connect with Letters to Women on Instagram!
Save 15% off your order at House of Joppa with the code LETTERS15