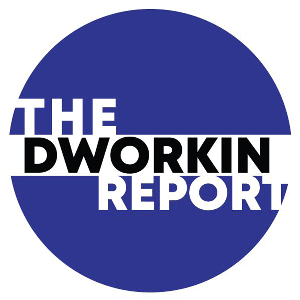 A national expert just explained how you can keep an eye on election integrity during the midterms
11.06.2018 - By The Dworkin Report
Scott interviews election integrity expert Jennifer Cohn whose story "Voting Machines: What could go wrong?" in The New York Review of Books. Cohn is a lawyer, and she explained how any member of #TheResistance could help after tomorrow's Midterm Elections are tabulated in their precincts on our podcast and here on her website ProtectOurVotes.com.  Anyone with a cell phone camera can participate at your local voting precinct by photographing the precinct results tapes and comparing them to their local elections supervisor's central tallies. Click here to sign up.
You can follow Jennifer Cohn on Twitter @jennycohn1.
Click here to donate to the Dworkin Report.
---
Support this podcast: https://anchor.fm/dworkinreport/support