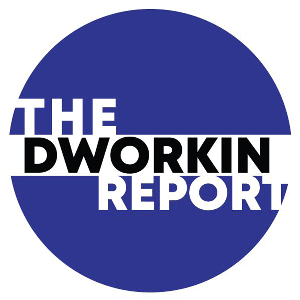 A new book just revealed how women are changing the face of politics in America
09.17.2019 - By The Dworkin Report
Scott speaks with author Caitlin Moscatello, whose new book "See Jane Win: The inspiring story of women changing American politics" documents the #BlueWave 2018 election, introducing readers to a diverse group of women who became first-time candidates in the wake of the Women's March, that ultimately marched all the way into elected office. Moscatello took the time to share her key takeaways from her two-year journey following the four first-time candidates who are now better known as Congresswoman Abigail Spanberger (D-VA), New York State Assemblywoman Catalina Cruz, Florida State Rep. Ana Eskamani and Tennesee State Rep. London Lamar. You can find her first-hand account on your local store's bookshelves at Barnes and Noble.
You can buy our Meet The Candidates 2020 books here. Our last installment in the series, Meet the Candidates 2020: Cory Booker, is also at Barnes & Noble.
amzn_assoc_tracking_id = "washington023-20";
amzn_assoc_ad_mode = "manual";
amzn_assoc_ad_type = "smart";
amzn_assoc_marketplace = "amazon";
amzn_assoc_region = "US";
amzn_assoc_design = "enhanced_links";
amzn_assoc_asins = "151075024X";
amzn_assoc_placement = "adunit";
amzn_assoc_linkid = "7d2f9679e70e13abf64f3ebc693705a7";
Editor's note: This post uses Amazon affiliate links to books.
---
Support this podcast: https://anchor.fm/dworkinreport/support