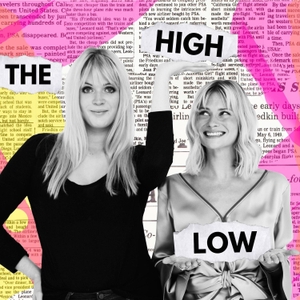 A Plunge Into The Body Politics and Choice Feminism of An Instagram Age
09.22.2020 - By The High Low
Doll's Polls is back, with a strange fact about what heterosexual women most look for, in a man. A handsome face? A tight tush? Nope -- quite frankly, you'll never guess. We also discuss a beautiful ode from a coupled-up woman to her single friends, Matt Haig's new book about finding hope in the lives you could have lived, and a couple of our favourite comedy shows by women.
And - deep breath - we dive into the issues raised by a personal essay penned by the model and actor Emily Ratajkowski, that blew up certain parts of the internet this week, about who owns a public image. We address women's bodies and the ethics of sharing in the age of Instagram, with a side order of choice feminism. You can share your thoughts with us via e-mail -- we're sure you'll have a few.
E-mail [email protected]
Tweet @thehighlowshow
Shop thehighlowshop.com - 100% of profits go to charity, currently Black Minds Matter and Freedom charity
Links
Emily Ratajkowski on reclaiming her own image, for New York magazine https://www.thecut.com/article/emily-ratajkowski-owning-my-image-essay.html
The Emily Ratajkowski effect, by Haley Nahman for her Maybe Baby newsletter https://haleynahman.substack.com/p/24-the-cult-of-emily-ratajkowski
The Duchess, on Netflix
RBG, on Netflix
Ruth Bader Ginsberg's death means pro-choicers have a fight on their hands, by Zoe Williams for The Guardian https://www.theguardian.com/commentisfree/2020/sep/22/ruth-bader-ginsburg-pro-choicers-abortion-us-presidential-election
Tracks, on BBC Sounds
The Midnight Library, by Matt Haig, out now
This Way Up on All4 
Seven Pledges to My Single Friends by Caroline O'Donoghue https://www.irishexaminer.com/opinion/columnists/arid-40048532.html
 See acast.com/privacy for privacy and opt-out information.