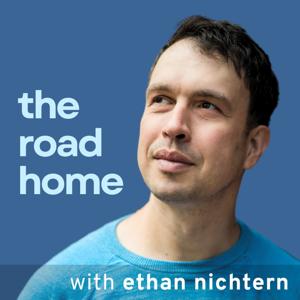 In this episode of The Road Home, Ethan Nichtern speaks with Jacoby Ballard about his book, A Queer Dharma, as well as dealing with microaggressions and overcoming the gender binary.
This podcast is brought to you by BetterHelp. Click to receive 10% off your first month with your own licensed professional therapist: betterhelp.com/beherenow
Jacoby Ballard is a social justice educator and yoga teacher who leads workshops and trainings around the country on diversity, equity, and inclusion. In 2008, Jacoby co-founded Third Root Community Health Center in Brooklyn to work at the nexus of healing and social justice. Since 2006, Jacoby has taught Queer and Trans Yoga, a space for queer folks to unfurl and cultivate resilience. His first book, A Queer Dharma: Yoga and Meditations for Liberation is now available. Learn more at jacobyballard.net.
See Privacy Policy at https://art19.com/privacy and California Privacy Notice at https://art19.com/privacy#do-not-sell-my-info.