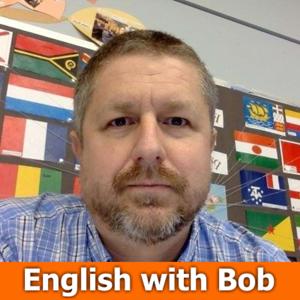 Are you ready for another English Q&A; lesson? Are you ready for some more English listening practice?  In this English video lesson I will once again answer questions and I will help with pronunciation as I read the submitted questions.
You are welcome to ask me questions about the English language, or about me in general.  I like to answer both! This is meant to be an opportunity for you to have a little bit of a conversation with a native English speaker.
I hope this small amount of time listening to me speak English is helpful for you!
This lesson is from Saturday September 4 2021.
Note: This is the audio portion of a Youtube English lesson which you can watch right here: https://www.youtube.com/watch?v=eqDfj3IjtGY or find by searching Youtube for, "Bob the Canadian September 4 2021"
Support the show