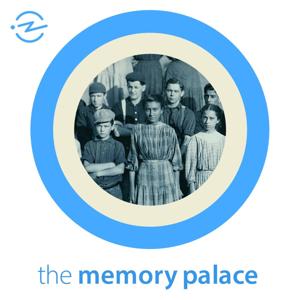 The Memory Palace is a proud member of Radiotopia, a collective of independently owned and operated podcasts.
A note on shownotes. In a perfect world, you go into each episode of the Memory Palace knowing nothing about what's coming. It's pretentious, sure, but that's the intention. So, if you don't want any spoilers or anything, you can click play without reading ahead.
Music
Ruth and Sylvie from Daniel Hart's score to Ain't Them Bodies Saints
The Walk from Bernard Hermann's score to Tender is the Night
Reflector by Bing and Ruth
Requiem from Nico Mulhy's score to How to Talk to Girls at Parties
Under Siege from Warren Ellis' score to Mustang
Spaces in Time from Per Nargard and the Stavenger Symphony
Theme de l'eau from Hikaru Hayashi's score to The Naked Island
Bus Ride from the score to Wildlike
Duke Ellington playing Single Petal from a Rose
Notes
There's quite a bit written about Isaac Israel Hayes. You can find his own account of his trip to find the non-existant, open polar sea here.
I owe the Detroit newspaper quote to this excellent article by Albin Kowaleweski.