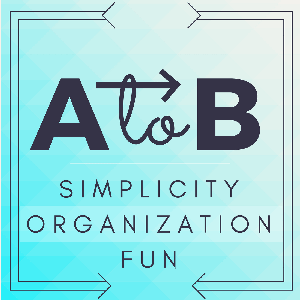 A to B Podcast: Simplicity | Organization | Fun
By A to B Podcast
What's A to B Podcast: Simplicity | Organization | Fun about?
Join hosts, Autumn and Bethany, as they navigate the quest for simplicity, organization, and fun. Professional organizer, Autumn, shares her trademark style of making even the trickiest organizing dilemmas feel manageable and within reach. Each episode, A to B podcast dives into the world of organizing through interviews, tips, listener questions, and monthly challenges.

A to B podcast is sure to motivate and reassure you that you are not alone in your search for order and time for living the life you want most.