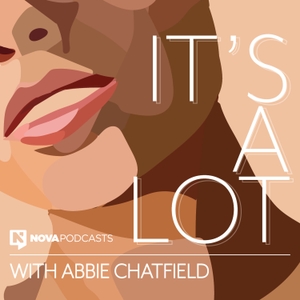 Should Abbie go on a date with 'The Englishman'?
Following Abbie's dating dilemmas comes in a triple dose of Nightmare Fuel featuring the one with the nude brekkie date gone wrong, the one with the horrific boss comment, and the one who tried to break into her own apartment. Enjoy!
LINKS
Abbie's Instagram @abbiechatfield
Podcast Instagram @itsalotpod
Nova Podcasts Instagram @novapodcastsofficial
Send your Nightmare Fuel via voice note to [email protected]
CREDITS 
Host: Abbie Chatfield @abbiechatfield 
Executive Producer and editor: Elise Cooper
 
Producer and editor: Lem Zakharia 
Find more great podcasts like this at novapodcasts.com.au
See omnystudio.com/listener for privacy information.