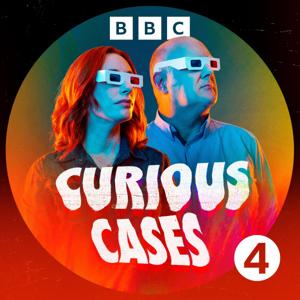 The doctors investigate a millennia-old query, as listener Emma in New Zealand asks, 'How does gravity pull us?'.
People have been thinking about how gravity works for a very long time. Way longer than when that particular apple almost certainly didn't fall on the head of Isaac Newton. Cosmologist Andrew Pontzen begins guiding us through our journey by taking us back to the almost entirely incorrect writings of ancient Greeks.
We then fast forward past Galileo and Newton, and throw in an extra dimension. Using an all-too-believable analogy where some merry cyclists suddenly ride into a meteor crater, astrophysicist Katy Clough tells us how Einstein's spacetime works.
Limitations of analogies accepted, this explains some of the observations that didn't fit with Newton's workings alone. But there are other snags with our understanding of gravity, both at the very small quantum scale and the very large galactic scale. Physicist Chamkaur Ghag introduces what scientists think may account for some of these issues: The mysterious dark matter.
Presenters: Hannah Fry & Adam Rutherford
Producer: Jen Whyntie
A BBC Audio Science Unit production for BBC Radio 4