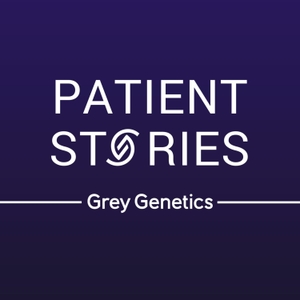 Leah Moore's oldest child, Jordan, was diagnosed with Cri du Chat syndrome when she was 18 months old. The diagnosis ushered their family into an unexpected world that meant radically different expectations for their daughter's life. Thanks to Early Intervention, at age 8, Jordan has already surpassed initial expectations: she walks, she talks, and she loves her two younger twin brothers. Leah describes how her family is similar to and also very different from other families and provides a window into what it is like to be the mother of an 8-year-old daughter with special needs. For Leah, self-care involves writing, and her primary outlet has been her blog, Loving You Big. Leah is also finishing up a book by the same name.
Links and Resources
Leah's Blog: Loving You Big
Leah's personal narrative piece that kicked off her blog: "The Irony of Language"
Description without hyperlink: 12-minute documentary film (2012) about Cri du Chat, featuring Leah's daughter Jordan
"Welcome to Holland"
Five P Minus Society
Shane's Inspiration
Connect with Leah:
Leah on Twitter: @LeahMooreWriter
Leah on Instagram: @lhm629
Leah on Facebook
Email Leah
Check out other Patient Stories podcast episodes.
Read other Patient Stories on the Grey Genetics Patient Stories Page
Do you want to support Patient Stories?
You can now make a donation online!
Want to support Patient Stories in a non-monetary way? Leave us a review on iTunes, or share your favorite episodes on Social Media.
Patient Stories on Twitter: @GreyGeneticsPod
Patient Stories on Instagram: @patientstoriespodcast
Are you looking for genetic counseling?
Patient Stories is sponsored by Grey Genetics, an independent telehealth genetic counseling and consulting company. Book an appointment with a genetic counselor specialized in your area of concern. All genetic counseling appointments take place over secure, HIPAA-compliant video-conferencing or by phone.
Not quite ready for genetic counseling but still looking for guidance?
Check out our new review services here.