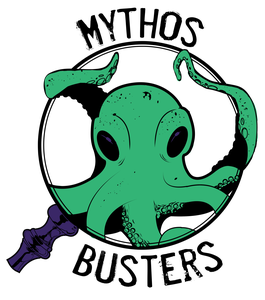 Abandoned and Alone 016: Wini in the Boundary Beyond
04.24.2021 - By Mythos Busters
Join Mythos Buster Ian as he records his Abandoned and Alone series in special audio-only format!
In this series, Ian takes experimental decks against an entire campaign to see how things go! Each episode of Abandoned and Alone is an audio recording of Ian playing an actual game, with each element being narrated so you can follow along at home.
In this episode we see Ian and Winifred face the The Boundary Beyond!
Special thanks to Andre Fairweather and Heidi Blair.
Call us and leave a message at 203-493-MYTH (6984)
We have a Patreon! - https://www.patreon.com/MythosBusters
Join us on Discord!
Follow us on Facebook or Twitter and subscribe to us on YouTube!
We're on Spotify!
Email us at [email protected]