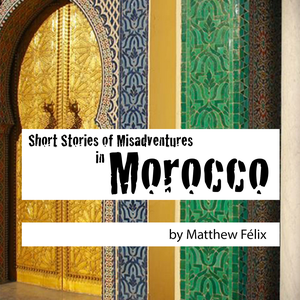 Matthew is interviewed by author and filmmaker Erin Byrne, who is also editor of the Vignettes and Postcards from Morocco anthology.
This episode is excerpted from that interview, where Erin asks Matthew not only about his book, With Open Arms: Short Stories of Misadventures in Morocco, at a high level, but also specifically about the story — not included in this podcast — that recounts one of his most difficult experiences not only in Morocco but in his life. Erin asks Matthew to reflect on how he might have subsequently pieced together his impressions of Morocco based on that experience.
You can check out the full version of Matthew's interview with Erin on his Matthew Felix on Air podcast, where they discuss their travel philosophies; Matthew's experiences living in Spain, France, and Turkey; and lots more.