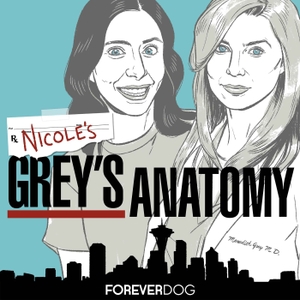 This week on Nicoles Greys Anatomy, Nicole sits down with Maritza Montaez to discuss April Kepner!!!! Topics include Maritza's Grey's Journey, Kepner losing the baby, the shooting speech, and so much more! Plus Maritza gives us a stunning Shonda-logue to finish off the ep!
---
PLEASE SUBSCRIBE/RATE US on Apple Podcasts, Google Play, Stitcher, or wherever you get your podcasts.
NICOLE'S GREY'S ANATOMY is a Forever Dog Podcast.
https://foreverdogproductions.com/fdpn/podcasts/nicoles-greys-anatomy/