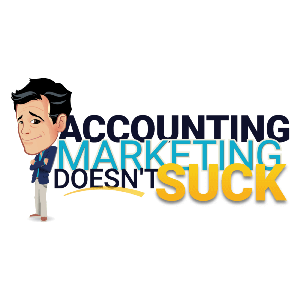 Accounting Marketing Doesn't Suck
By Build Your Firm | Marketing for Accountants and CPAs
What's Accounting Marketing Doesn't Suck about?
Host Hugh Duffy takes you behind the scenes with successful accountants, CPAs, and industry elites in conversations about growing a more profitable business. The podcast is meant to inspire accountants to embrace marketing and leverage it to accomplish their goals and provide them with more control over their practice and life.
This podcast is created by Build Your Firm.