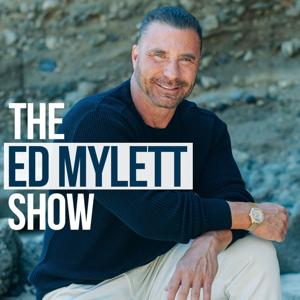 Have you ever felt overwhelmed by your to-do list?
Do you approach each day a certain amount of angst because of stress that's gnawing at you?
This week's guest is going to UNLOCK some important insights for you. My guest, THATCHER WINE, is going to dig into many of the things I've been talking about and marry it to a proven strategy that will DRAMATICALLY INCREASE what you can accomplish this year.
That strategy is MONOTASKING.
As you can guess, it's a complete departure from MULTITASKING which you're already well aware of.
You'll get stuff done by multitasking, but the TRUTH is…
Multitasking teaches you how to be BUSY.
Monotasking teaches you how to be PRODUCTIVE.
Understand the difference?
Thatcher Wine is a successful entrepreneur, author, and founder/CEO of JUNIPER BOOKS that specializes in custom curated libraries and designing special edition book sets. Since launching it 20 years ago, he's developed a devoted Instagram following and has customers in 60 countries, including GWENETH PALTROW, who hired him to curate her book collection in 2019.
Thatcher's new book, THE TWELVE MONOTASKS, lays out a STEP-BY-STEP PLAN OF ATTACK in areas of your life where you can develop laser focus to help you get stuff done.
We also get into why he has been an advocate for READING AS MONOTASK AND A FORM OF SELF-CARE, and how you can use it as a means to BUILD FOCUS in the digital age.
As a cancer survivor, he reveals why that diagnosis changed his PERSPECTIVE on how he approaches living. We've all faced situations like this, so you'll readily identify with why you need a list of VALUES and PRACTICES in place now to help you get the most out of each day you're alive.
Thatcher Wine's take on how to use MONOTASKING to better live your life WITH INTENTION and IN THE PRESENT MOMENT will open your eyes in many ways.