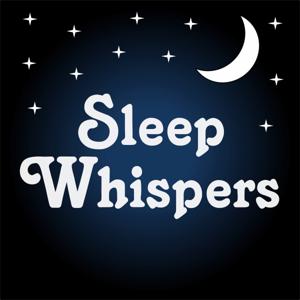 301 Acorns: New TV Show, Movie, Podcasts, & Dishwasher Tip!
06.05.2022 - By Sleep Whispers
Acorns for your squirrels to nibble on at any time of the day: 
* TV show: Rita>justwatch.com
* Movie: FDR: American Badass>justwatch.com
* Podcast: Midnight Burger>https://www.weopenatsix.com/
* Podcast: How I Built It>https://howibuilt.it/subscribe
* Tip: Put right-side up, empty cup on top rack of dishwasher
* Inspiration: You can fail to tell someone enough that you love them, but you can never tell them too much.
Try FREE access to ALL 400+ of my archive & bonus episodes: https://bit.ly/sw241
Are you grateful for Sleep Whispers? If so, please consider being a supporter: https://bit.ly/sw241
Feeling expressive about Sleep Whispers? If so, feel free to write a review on Apple Podcasts. 
Want to be alerted when the newest episode is available?  Just tap "Follow" (it's FREE!) on Apple or Spotify.
Try my new podcast, Calm History on [Apple] or [Spotify] or [Android]
Explore ALL of my podcasts: www.silkpodcasts.com
Listen with these pillow-friendly headphones (affiliate links**):
– Sleep Mask with Earphones (15% off with code SILK): https://bit.ly/sw261
– Sleep Headband with Headphones ($10 off with code SILK): https://bit.ly/sp212
Other helpful links:
– Take the Podcast Survey.
– Visit the Sleepy Squirrel Gift Shop.
– Contact the host via the Hey Harris form.
https://media.blubrry.com/sleepwhispers/sleepwhispers.com/wp-content/uploads/2022/06/301sw-acorn.mp3
Info about all the other 400+ episodes you can access:
* Get all of the 400+ episodes listed below at: https://bit.ly/sw241
* All the Whisperpedia episodes: Learn about Lucid Dreaming, Bob Ross, History of YouTube, Sleep, Easter Island, Hockey Miracle, Cashmere Goats, Lochness Monster, Klondike Gold Rush, Miracle Fruit, Chinchillas, Pyramids, Black Holes, Gilligan's Island TV show, Computer Keyboards, Deep Sea Life, Planets, Outer Space, Burning Man Festival, Melatonin, Table Etiquette, Mythology, Gene Simmons from Kiss, Dodo Birds, Marco Polo, Komodo Dragons, Buddhism, Drums, Dwarfs, Black Mirror TV show, Roller coasters, Salt, Diphtheria Sled Dog Miracle, Failure of New Coke, Protective Armor, Time Travel, High Altitude Survival, Santa Claus, Dog Behaviors, Jackie Robinson, Dreams, Hamilton the Musical, Life of Pirates,