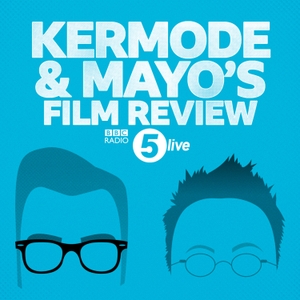 Mark and Simon are joined by Adam Curtis, who talks about his new film Can't Get You Out Of My Head: An Emotional History of the Modern World.
Mark reviews Synchronic, starring Jamie Dornan as a New Orleans paramedic, Beginning, which is Georgia's submission for 'Best International Feature Film' at this year's Oscars, Apple TV's Palmer, starring Justin Timberlake as an ex-convict who strikes up a friendship with a boy from a troubled home and The Dig, which stars Ralph Fiennes as a self-taught archaeologist.
Mark and Simon also talk you through the best and worst films on subscription-free TV next week, recommend a home entertainment purchase in DVD of the Week and try to guess a listener's identity by examining their streaming algorithm.
00:18:57 Celebrating Cinema
00:26:58 Chart: 2011
00:39:52 Beginning review
00:43:48 Adam Curtis interview
00:56:35 Algorithm Is Gonna Get You
01:01:51 The Capote Tapes review
01:05:09 Assassins review
01:06:35 US Movie Road Trip
01:12:24 The Dig review
01:16:53 Lobbydown Correspondents
01:22:05 Palmer review
01:25:12 TV Movies of the Week
01:27:41 Synchronic review
01:32:39 DVD of the Week
Send us your sub 20 second audio review of any film attached to an email to [email protected]
Download our podcast from the BBC Sounds app.

We welcome your contributions: Email: [email protected] Twitter: @wittertainment