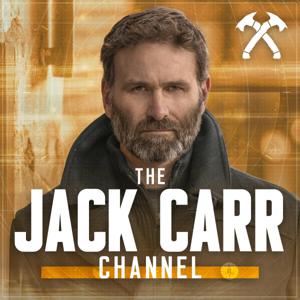 Today's guest on Danger Close is retired admiral and New York Times bestselling author James Stavridis. His 2021 bestselling geopolitical thriller titled 2034: A NOVEL OF THE NEXT WORLD WAR is best described as a cautionary tale of speculative fiction. During his 37-year military career, Admiral Stavridis earned more than 50 medals, including 28 from foreign nations. From 2006-2009 he served as Commander of the U.S. Southern Command, and from 2009-2013 he served as the Supreme Allied Commander for the NATO Alliance, overseeing global operations in Afghanistan, Libya, the Balkans, and Syria.    Following his time in the military he served as the Dean of The Fletcher School of Law and Diplomacy at Tufts University.  Admiral Stavridis holds a PhD in international relations, is a senior executive at the global investment firm The Carlyle Group, is an author, speaker, contributing TIME Magazine editor, and is the Chief International Security Analyst for NBC News.     
In his latest work, The Sailor's Bookshelf: Fifty Books to Know the Sea, Admiral Stavridis examines dozens of books "that illustrate the history, importance, lore, and lifestyle of the oceans and of those who 'go down to the sea in ships.'"   
You can follow him on Twitter @stavridisj and you can learn more about his work at admiralstav.com.     
Sponsors: 
Navy Federal Credit Union: Today's episode is presented by Navy Federal Credit Union. Learn more about them at http://navyfederal.org/
Black Rifle Coffee Company: Today's episode is also brought to you by Black Rifle. Purchase at http://www.blackriflecoffee.com/dangerclose and use code: dangerclose20 at checkout for 20% off your purchase and your first coffee club order!
SIG: This episode is sponsored by SIG Sauer. You can learn more about SIG here: http://bit.ly/SIG-JackCarr
Featured Gear: Today's gear segment is brought to you by Paleo Valley, the maker of 100% grass fed and grass finished beef sticks. Enter code DANGERCLOSE15 at checkout for 15% off your order at paleovalley.com. 
Toyotas of War  
The UDT-SEAL Museum  
Winfield Watch Company