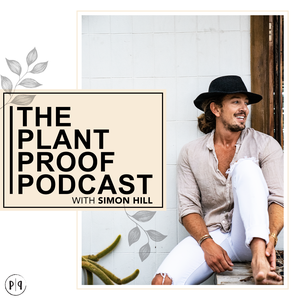 Episode 40 is certainly not for the faint hearted. Legendary punk rocker, author & plant powered athlete, John Joseph, takes us through his life and what it was like to grow up in Manhattan in the 60's, 70's and 80's with no money & little family support while being surrounded by some truly bad influences.
If you do not like swearing or have young kids listening this is not the episode for you. John grew up in some crazy times and did some crazy things to basically stay alive. Despite the colourful language though John has an extremely powerful message and one thing that rang true for me which stood out from our conversation was "its not what happens to someone in life...its what they do about it".
In this episode we cover:
• John's childhood years in Manhattan
• What trouble he got up to as a teenager & how drugs impacted his life
• What the punk rock scene was like and how he found himself amongst it
• Why he changed his diet to plant based
• Why he joined the Hare Krishna's
• His time in the navy
• Being on the run from police and using fake identification so he wasn't caught
• The work he is doing with correctional facilities and inmates
• His memoir and his other two books (Meat is for Pussies & The PMA effect)
If you liked this episode please share it on social media and tag myself @plant_proof and John @Johnjosephcromag
Hope you enjoy the listen.
Simon