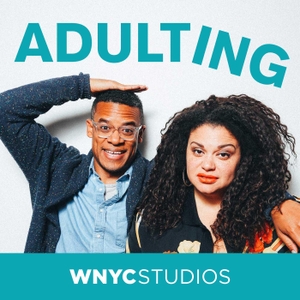 What's Adulting about?
Join hosts Michelle Buteau and Jordan Carlos as they navigate the rough waters of adulthood with the help of hilarious adult guests like Phoebe Robinson, Jim Gaffigan and Danielle Brooks. Taxes? Ew! Asking for a raise? Yuck! Killing a mouse? No thanks. Plus: answers to all your adulting questions.
Adulting is produced by WNYC Studios, home to great podcasts like Radiolab, Death, Sex & Money, Nancy and Here's the Thing with Alec Baldwin.