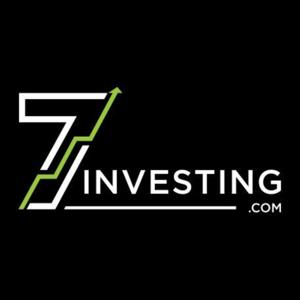 The advertising industry is going through a transformation.
There's a confluence of events that are demanding it to make some recent higher-level changes. Consumer privacy concerns are escalating, and they're causing Big Tech companies like Apple (Nasdaq: AAPL) and Alphabet (Nasdaq: GOOGL) to phase out the third-party cookie. Walled gardens like Meta Platforms (Nasdaq: FB) are at the risk of crumbling down as advertisers are looking to a more open internet for alternatives. People are moving away from their desktops and their iPads back to the television, where they're migrating away from traditional cable in preference of a la carte Connected TV programming.
All of these changes are rewriting the script for the industry. It's becoming more important than ever to establish a direct, genuine relationship with individuals. And that's unlocking an entirely new approach to digital, programmatic advertising.
What will all of this mean for investors? What impact will the higher-level tech changes have on the largest companies of the S&P; 500? And are there pure-play opportunities that are arising and taking advantage of the fastest-growing segments of the market?
To answer these questions, we've brought in an expert. Rajeev Goel is the co-founder and CEO of PubMatic (Nasdaq: PUBM). PubMatic is a publicly-traded company who serves as a sell-side platform for programmatic advertising. It helps publishers — who create websites, podcasts, mobile apps, or streaming TV stations — to monetize their content by placing targeted advertisements. Rajeev is one of the innovators in this space; he's very in-tune with the direction his industry is heading and is always two steps ahead of his competition.
In this exclusive interview, Rajeev chats with 7investing lead advisors Simon Erickson and Luke Hallard about the changes taking place in advertising and how PubMatic is responding to them. They talk about the importance of Connected TV and why Netflix's (Nasdaq: NFLX) recent comments about an ad-supported plan could be significant. They discuss why Google and Apple are making changes to their identifiers and what The Trade Desk's (Nasdaq: TTD) recent OpenPath initiative could mean for the industry.
In the final segment, the three talk about advertising in the Metaverse and what investors interested in this space should be watching.
Welcome to 7investing. We are here to empower you to invest in your future! We publish our 7 best ideas in the stock market to our subscribers for just $49 per month or $399 per year.
Start your journey toward's financial independence: https://www.7investing.com/subscribe
Stop by our website to level-up your investing education: https://www.7investing.com
Join the 7investing Community Forum: https://discord.gg/6YvazDf9sw
Follow us:
► https://www.facebook.com/7investing
► https://twitter.com/7investing
► https://instagram.com/7investing
---
Send in a voice message: https://anchor.fm/7investing/message