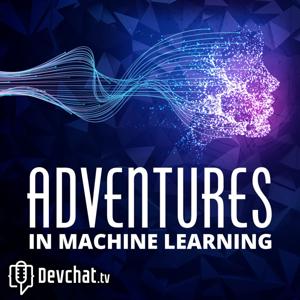 Sydney Lai joins the Adventure to discuss how she and her colleagues build AI assisted features for developers and how that they handle scenarios that they can't always plan for.
Panel
Ben Wilson
Charles Max Wood
Guest
Sydney Lai
Sponsors
Dev Influencers Accelerator
Level Up | Devchat.tv
PodcastBootcamp.io
Links
Developer Community | OutSystems
Software Downloads | OutSystems
Twitter: Sydney Lai ( @sydneylai )
Picks
Ben- Veritasium
Charles- PodcastBootcamp.io
Charles- Top End Devs
Charles- The Chosen
Sydney- Michael Pollan
Contact Ben:
Databricks
GitHub | BenWilson2/ML-Engineering
GitHub | databrickslabs/automl-toolkit
LinkedIn: Benjamin Wilson
Contact Charles:
Devchat.tv
DevChat.tv | Facebook
Twitter: DevChat.tv ( @devchattv )
Special Guest: Sydney Lai . Sponsored By:
Top End Devs Coaching: If you have questions about how to grow your skills or take your career to the next level, join us on our next weekly coaching call. It's completely free.