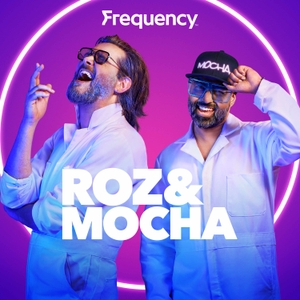 Aladdin Star Mena Massoud, #KawhiYouShouldStay & The Snapchat girl filter!
05.24.2019 - By Roz & Mocha
This interview is Shining, shimmering splendid! Aladdin star Mena Massoud joins us to talk about living in a closet when moving to LA, the new movie and more! Are you single? Maybe it's what you do for work that's to blame? A new survey by eHarmony asked single people what jobs make a person relationship material. And the top five are: Doctor or nurse . . . teacher or professor . . . veterinarian . . . firefighter or police officer . . . and engineer or architect. The job that's the biggest turn-off is . . . politician. Remember New Coke? Most people would prefer not to. The not-so-original recipe flopped hard back in 1985, but now it's coming back--thanks to the Netflix hit, Stranger Things. Of course we tried the new Snapchat girl filter. We've got The Damnits reaction to the Game Of Thrones finale! #KawhiYouShouldStay was the trending hashtag, we'll run down some of the best responses like; Canada will bring back the $2 bill with Kawhi's face on it is #KawhiYouShouldStay.