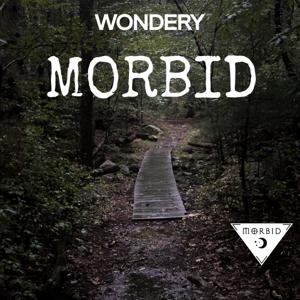 Episode 303: Albert Fish Part 2
03.02.2022 - By Morbid
Congratulations, you've made it to part two which means your psyche is STRONG. Albert fish continues to be a wretched individual throughout part two. The gray man continues abducting and murdering two more children, earning him a new name, The Boogyman. Luckily toward the end we'll inch our way closer to an arrest but boy does it get more and more disturbing along the way.
Deranged by Harold Shechter
Confessions of a Cannibal by Robert Keller 
As always, thank you to our sponsors:
HelloFresh: Get 16 free meals, plus three free gifts with code Morbid16 at hellofresh.com/morbid16
Everlane: Go to everlane.com/morbid and sign up for 10% off your first order
ShipStation: Use our offer code, Morbid to get a 60 day free trial.
American Home Shield: Go to AHS.com/Morbid now to save $50
Thirdlove: Right now you can get 20% off your first order at thirdlove.com/morbid
See Privacy Policy at https://art19.com/privacy and California Privacy Notice at https://art19.com/privacy#do-not-sell-my-info.