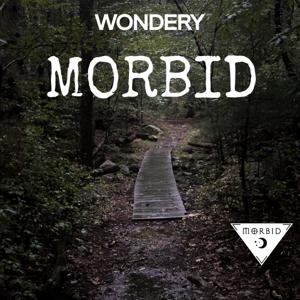 Episode 304: Albert Fish Part 3
03.06.2022 - By Morbid
Wel well well, you've made it to part three and are probably thinking, ok we're almost done. We regret to inform you that you're wrong. This just had to become 4 parts because THERE IS SO MUCH about this foul ghoulish man we just have to tell you or else Alaina would be kicking herself in the butt for years to come. Luckily, in this part we're going to reach the point in time where Albert is apprehended by authorities, but somehow it only gets weirder. Are you holding on? To ya butts?
A couple great and fascinating sources used for this episode!
Deranged by Harold Shechter
Confessions of a Cannibal by Robert Keller 
As always, thank you to our sponsors:
Peloton: Visit onepeloton.com to learn more
Pretty Litter: Go to PrettyLitter.com and use code morbid to save twenty percent on your first order.
Curology: Get started with Curology just like I did with a free 30-day trial at Curology.com/MORBID.
See Privacy Policy at https://art19.com/privacy and California Privacy Notice at https://art19.com/privacy#do-not-sell-my-info.