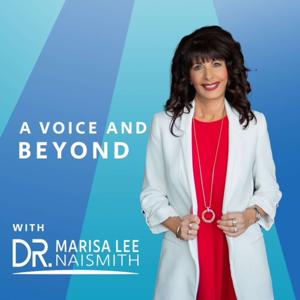 The use of the word alignment is subjective and can mean different things to different people. As voice teachers, we usually refer to alignment in the context of postural alignment. We understand that alignment is a necessary component for promoting healthy and efficient singing. However, to be in true alignment with authentic self means that we are balanced from a physiological, psychological, social and environmental perspective. From time to time, we can feel disconnected in our relationships with others, we may find ourselves in a job where we have lost our passion or we may feel physically disconnected in space and time. If you relate to any of these scenarios, you may well be in misalignment and this can impact all areas of your health, including vocal health. In this episode, I discuss alignment in all these four key areas and I share strategies that will help you realign to your authentic self. 
In this episode 00:58 - What is alignment? 03:35 - My experience with a misaligned student 11.59 - Alignment with self 15:35 - Does this sound like you? 18:09 - Alignment with the environment 19:55 - Measures for checking in on your alignment 21:17 - My story of misalignment  28:15 - Physical Alignment   29:30 - Identifying physical habits 32:08 - Postural Alignment  35:34 - Affects on the voice 37:06 - Conclusion
For more go to https://drmarisaleenaismith.com/12
Like this episode? Please leave a review here - even one sentence helps!
Follow me on Instagram.