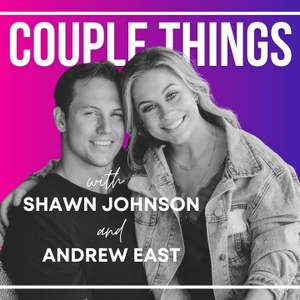 Time to talk about babies! We put together a compilation of our big talks on the topics surrounding pregnancy, and we talk through how relationships go through this amazing and crazy journey.
ANDD....WE ARE GOING ON TOUR!! Check out the link below to see if we are coming to a city near you in 2022!
Click here to get your tickets now ▶ https://www.couplethingspod.com/
We are sponsored by this company that we love. Check them out below:
UPWARD ▶ Did we mention it's free?! You have nothing to lose! Simply download Upward today in the app store!
If you haven't yet, please rate Couple Things and subscribe to hear more. Follow us on Instagram to keep the conversation going at https://www.instagram.com/couplething...
And if you have suggestions/recommendations for the show, send us your ideas in a video format – we might just choose yours! Email us at [email protected]
Subscribe for more! http://bit.ly/3rnOdNo
Follow My Instagram ▶ http://www.instagram.com/ShawnJohnson
Like the Facebook page! ▶ http://www.facebook.com/ShawnJohnson
Follow My Twitter ▶ http://www.twitter.com/ShawnJohnson
Snapchat! ▶ @ShawneyJ
Follow AndrewsTwitter ▶ http://www.twitter.com/AndrewDEast
Follow My Instagram ▶ http://www.instagram.com/AndrewDEast
Like the Facebook page! ▶ http://www.facebook.com/AndrewDEast
Snapchat! ▶ @AndrewDEast
Learn more about your ad choices. Visit megaphone.fm/adchoices