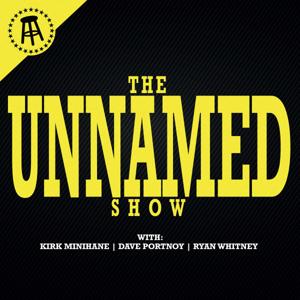 We're joined by all-time viral intern One Month Trial Ethan who may or may not be hiding in a corner of the Barstool office. Coach Bob Huggins joins us to talk Final Four and WVU hoops, and we discuss Dave's weekend at Ultra Miami.
Support Our Sponsors
High Noon
Real vodka, real juice, for real fans just like us.
Birddogs
Go to https://barstool.link/dave, enter promo code "DAVE" and they'll throw in a free Birddogs Beanie.
Roman
Go to https://barstool.link/romanDPS to get your first month of Swipes for just $5 when you choose a monthly plan.
SXM
Subscribe now and get your first 3 months for free of the SXM App, visit https://barstool.link/SXMDave to sign up. Offer Details apply
Check out Barstool Sports for more: http://www.barstoolsports.com