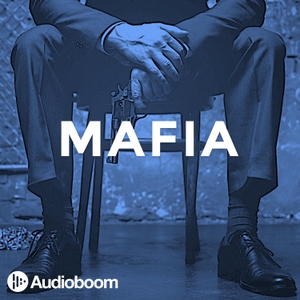 3: Allen Dorfman (Part 1)
07.11.2018 - By Mafia
Allen Dorfman was a insurance agency owner and consultant to the International Brotherhood of Teamsters. He was also known in the criminal underworld of Chicago as the 'Mafia's Banker,' one of the most powerful middlemen between prominent union figure Jimmy Hoffa and the Mafia.
Our sponsors for this episode are The Black Tux (theblacktux.com/MAFIA), eLiquid.com (eliquid.com/mafia promo: MAFIA) and LightStream (lightstream.com/mafia).
Mafia's theme is "Spellbound Hell" by Damiano Baldoni (damianobaldoni.altervista.org). Music in this episode is "Misery" by Damiano Baldoni; "Junction" by Kai Engel (http://www.kai-engel.com/); "Sonata No. 1 in F Minor, Op. 2 No. 1 - IV. Prestissimo" by Daniel Veesey; "I Knew a Guy", and "Mourning Song" by Kevin MacLeod (http://incompetech.com); "Fog" by Sergey Cheremisinov (https://www.s-cheremisinov.com/); "Dark Waves" by Xenojam (https://xenojam.bandcamp.com).
Sound effects from freesound.org by turtlelg, juskiddink, lensflare8642, carmelokike.Licensed under Creative Commons: By Attribution 3.0 License http://creativecommons.org/licenses/by/3.0/