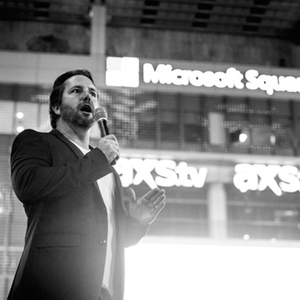 Almost a Rockstar Life
By Trevor Anthony
What's Almost a Rockstar Life about?
Trevor is an award winning actor, producer, on camera host and emcee and hopes to add Voice Over artist to his list. Trevor has also enjoyed some exciting jobs on TV shows like "Grey's Anatomy", "Modern Family" and "Nashville" along with numerous films, web series and plays. He's also performed in a number of sketch and improv shows throughout Los Angeles and Nashville, one of which included the sketch show "Beautiful Gifts" at the world famous Groundlings Theater.
Trevor was the Host for the IndyCar Fan Village for four strong years and has used that experience to catapult his success into other high profile gigs such as; Host for Budweiser's Bud N Burgers Challenge, Stub Hub's "Let Your Fan Out" game show at L.A. Live, SONY's behind the scene look at Uncharted 2, Honda during the 2016 & 20017 IndyCar Seasons and three Super Bowl Fan Villages!
As for Voice Over, Trevor most recently was the voice for a huge car brand (can't tell you who) and voiced the first two episodes "Southern Storytellers" in Nashville. Additionally, he voiced a couple Independent films and was a voice for the 2014 Geekie Awards and a number of characters during Old Style Beer's "What Would You Do?" campaign.
Trevor currently resides in Franklin, TN and is open for business!