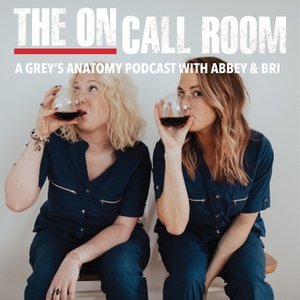 This week our favorite residents get to be attendings! The real attendings are too busy working on impressing Chief to get his million dollars. Why does Chief have a million dollars to provide.....well Seattle Grace is going to be the next topic of reality television.
Surprise surprise, Owen wants to do trauma training and OF COURSE wins.
Important to note that all of the characters are still dealing with the aftermath of the shooting. Six episodes in and we still aren't healed, and "being a hero has it's price."
If you are only interested in Grey's content hit play at: 23:17.
Please email us your thoughts on the musical episode by Oct 6 at [email protected]
SPONSORS:
www.thisisaday.com
Use code OnCallRoomxADAY to get 20% off your first purchase!
________________________________________________
Become a sustaining member and cohost the show! Follow the link below:
www.patreon.com/theoncallroom