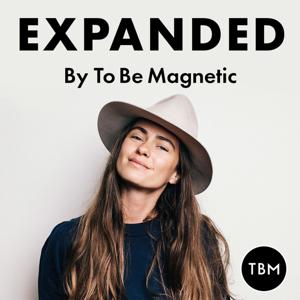 Want to learn how to navigate and flow through stress? If you're an entrepreneur (or want to be), a mother, processing grief, navigating dating while parenting, or delving into your spiritual practice, this episode will be full of support for you.
We're so excited to welcome Moon Juice founder & author, Amanda Chantal Bacon. Lacy & Amanda cover how she started and grew her company, how they each met their partners, balancing masculine and feminine energy, insights into Amanda's beauty routine, cosmic consciousness, epigenetics, and more!
We can't wait for you to hear this one.
Tip from the episode: Stress is like a wave. Let it roll in and let it roll out. Don't get stuck.


Find the Complete Show Notes Here -> https://tobemagnetic.com/expanded-podcast