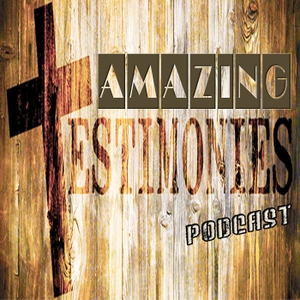 Amazing Testimonies Podcast (Christian Testimonies | True Stories | Inspiration | Faith)
By Uplifting, inspiring christian testimonies & true stories with Michael Kenneth
What's Amazing Testimonies Podcast (Christian Testimonies | True Stories | Inspiration | Faith) about?
A weekly podcast delivering true stories & testimonies of faith, hope, healing, inspiration, blessings, breakthroughs, miracles and God's amazing love!
The mission of "Amazing Testimonies Podcasts" is to uplift, edify, strengthen & inspire people worldwide thru the real testimonies shared by real people on each episode "Amazing Testimonies Podcast"!
Are you interested in: Testimonies | True stories | Christian stories | Christianity | Faith | Religion | Jesus | Bible | God | People | Healing | Miracles | Religion | Spirituality | Spiritual things, true stories from REAL people?
Then tune in & listen! Don't miss out on a blessing! Subscribe now for free!
http://amazingtestimoniespodcast.com
Do you have a GREAT testimony that you'd like to share with the world? Please visit: http://amazingtestimoniespodcast.com
christianity, testimonies, true stories, christian stories, christian testimonies, faith, hope, healing, salvation, religion, spirituality, Jesus, God, Bible, grace, mercy, inspiration, blessings, breakthroughs, miracles, victory,