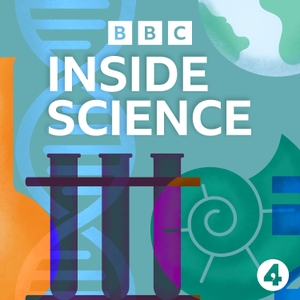 Amazon fires, Royal Society Book Prize shortlist announced, John Gribben on quantum physics
08.29.2019 - By BBC Inside Science
Satellite data has shown an 85% increase in the number of fires across Brazil this year. There are more than 2,500 fires active across the Amazon region. This represents the most active number of fires since 2010. The increase in fires has been attributed to deliberate deforestation and clearing for agriculture or mining. The new president of Brazil, Jair Bolsanaro, supports the commercialisation of the Amazon forest and this is said to have encouraged the wide scale burning. Professor of Earth System Science at the University of California Irvine, Jim Randerson and Luiz Aragão of Brazil's National Institute of Space Research are just two scientists concerned about the destruction and carbon emissions from the extensive burning.
The 6 shortlisted books have been announced in the Royal Society Insight Investment Science Book Prize this year. Judges Professor Sir Nigel Shadbolt, a computer scientist and best-selling author Dorothy Koomson run through the list:
Infinite Powers – Steven Strogatz
The Remarkable Life of the Skin – Monty Lyman
Clearing the Air – Tim Smedley
Invisible Women – Caroline Criado Perez
The Second Kind of Impossible – Paul Steinhardt
Six Impossible Things – John Gribbin
Science writer and journalist John Gribben takes Gareth through the world of quantum physics when he discusses his book "Six Impossible Things - The Quanta of Solace and the Mysteries of the Subatomic World"
Producer - Fiona Roberts