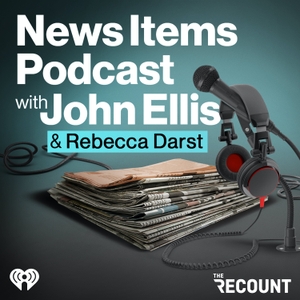 Here are the news items:
Researchers at the Salk Institute and UC San Diego have confirmed that COVID-19 is primarily a vascular disease, instead of a respiratory one.
Scientists have used machine learning to identify four different types of Alzheimer's. The findings could help explain why patients suffer different symptoms, and lead to new treatment ideas.
The "jungle primary" in Texas' 6th Congressional District gives us another chance to assess the value of a Donald Trump endorsement.
Do progressive millennial attitudes explain the schism between corporate America and the Republican Party?
Verizon is selling its media assets — including Yahoo, AOL, TechCrunch and Engadget — to the private equity firm Apollo Global Management for $5 billion.
PLUS: John interviews Walter Russell Mead, a columnist for The Wall Street Journal, about whether American decline (or lack thereof), whether China can escape the Thucydides Trap, and Putin's plans for Ukraine.
Learn more about your ad-choices at https://www.iheartpodcastnetwork.com