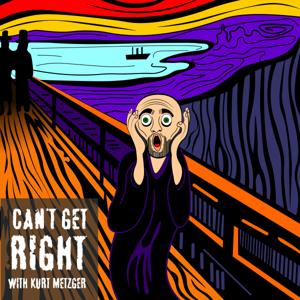 Author and anarchist Michael Malice is back on the show and joins Kurt to discuss black Superman, the problem with Hassan, and Michaels big move. All this and more on this weeks episode of Can't Get Right with Kurt Metzger!
Support Our Sponsors!
https://bit.ly/2TrhCdP Promescent link for FREE Shipping and 60 Day Money Back Guarantee
www.breatheFUM.com/KURT and use code KURT to save 10%
www.RockAuto.com and tell them you heard about them on the "Can't Get Right" Podcast
www.yokratom.com for a $60 Kilo of Kratom!
www.GaSDigitalNetwork.com/KURT to watch all the latest episodes FOR FREE! Sign up to #GaSDigitalNetwork to get every single episode of #CantGetRightPodcast, ad free and uncensored, plus the entire #GaSDigital on-demand library, access to the live chat and so much more.
Sign Up with promo code KURT to get a 7 day FREE trial
Support On Social Media!
Kurt Metzger
https://www.instagram.com/kurtmetzgercomedy
http://www.twitter.com/kurtmetzger​​​
Michael Malice
https://www.instagram.com/michaelmalice
https://twitter.com/michaelmalice
GaS Digital
https://www.instagram.com/gasdigital
https://twitter.com/gasdigital
#KurtMetzger #CGR #Comedy #Podcast #CantGetRight #MichaelMalice
See Privacy Policy at https://art19.com/privacy and California Privacy Notice at https://art19.com/privacy#do-not-sell-my-info.