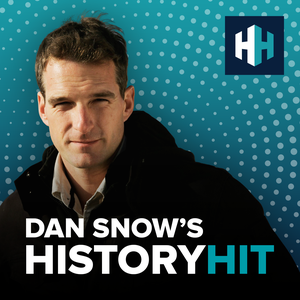 1876 was a great pivot in US history. In the presidential election that year a record turn out and chaotic vote counts, particularly in Florida (!), saw a contested result. Civil war, so recently concluded, seemed imminent until Democrat and Republican grandees made a bargain. It would save the republic but at terrible cost. Joining us on the podcast is Professor Gary Gerstle, the Paul Mellon Professor of American History at the University of Cambridge. We discussed the momentous events of 1876-7, what they mean today and just how endangered is American democracy. 
Subscribe to History Hit and you'll get access to hundreds of history documentaries, as well as every single episode of this podcast from the beginning (400 extra episodes). We're running live podcasts on Zoom, we've got weekly quizzes where you can win prizes, and exclusive subscriber only articles. It's the ultimate history package. Just go to historyhit.tv to subscribe. Use code 'pod1' at checkout for your first month free and the following month for just £/€/$1.
 See acast.com/privacy for privacy and opt-out information.