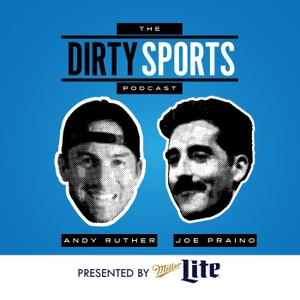 EPISODE 543: Amir Garrett's Battle of the Bastards
08.01.2019 - By Dirty Sports
Andy and Joe open the show recapping the Reds vs Pirates brawl. Then they break down the winners and losers of the MLB trade deadline. Next they discuss all you can eat sushi Wednesday. Then they talk Clippers changing their name and finish with DirtBall calls.
www.patreon.com/dirtysports
www.chillboys.com - Promo Code "Dirty20"
Seat Geek - Promo Code "Dirty"
Subscribe on YouTube - www.youtube.com/DirtySports
Follow us on Instagram: www.instagram.com/thedirtysports/
Follow us on Twitter - twitter.com/thedirtysports
Follow Andy Ruther on IG - www.instagram.com/AndyRuther/
Follow Joe Praino on IG - www.instagram.com/JoePraino/