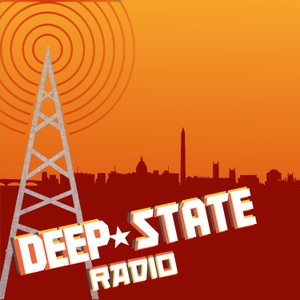 Among All the Traitors in US History, Where Does Donald Trump Rank?
10.28.2020 - By Deep State Radio
On a special webinar edition of Deep State Radio, the Financial Times Edward Luce hosts a conversation with David Rothkopf, author of "Traitor: A History of American Betrayal from Benedict Arnold to Donald Trump" about the book, Trump's place in history, how to hold Trump and Co. accountable for any crimes they may have committed and how to restore America's standing in the world. Questions were taken from participants around the world in a lively 45 minute conversation that covered a wide range of topics as well as the thinking behind Rothkopf's book. Don't miss this special episode of Deep State Radio. Support this show http://supporter.acast.com/deepstateradio. See acast.com/privacy for privacy and opt-out information.