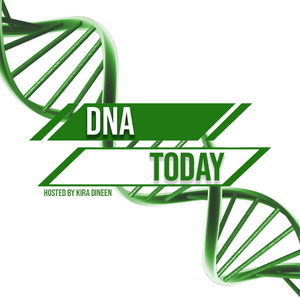 To raise awareness for February Heart Month, I am joined by Amy Sturm, a cardiovascular genetic counselor. She has 15 years of experience in cardiovascular genetics, personalized genomics, research, and education. Amy is the Director of Cardiovascular Genomic Counseling and Professor at Geisinger Health System's Genomic Medicine Institute. There she provides leadership for the scaling up of genomic counseling efforts in the MyCode Community Health Initiative. She serves as the President-elect and the Cardiovascular Genetics Expert at National Society of Genetic Counselors (NSGC). Amy also works with The Familial Hypercholesterolemia Foundation and The Sudden Arrhythmia Death Syndromes (SADS) Foundation on their important advocacy work, research, and medical education programs.
On this episode, we discuss…..
Roles of a cardiovascular genetic counselor
Inherited cardiovascular diseases
Familial Hypercholesterolemia
Long QT Syndrome
Red flags for an inherited cardiovascular disorder in a family history
Genetic testing including the cascade screening method
Preventative treatments for patients with a positive testing
Importance of testing children
Notifying at-risk relatives of patients
To learn more from Amy, follow her on Twitter and read a few of her blog posts below:
Am I at Risk for Heart Disease?
Familial Hypercholesterolemia: The Common, Inherited Cause of Heart Disease Rarely Talked About
Curious about the patient perspective in cardiac genetic testing process with a genetic counselor? One of her patients also wrote about his genetic testing experience guided by Amy.
Stay updated on new episodes and activities of DNA Today via Twitter, Instagram, Facebook and iTunes. Questions/inquiries can be sent to info@DNApodcast.com.